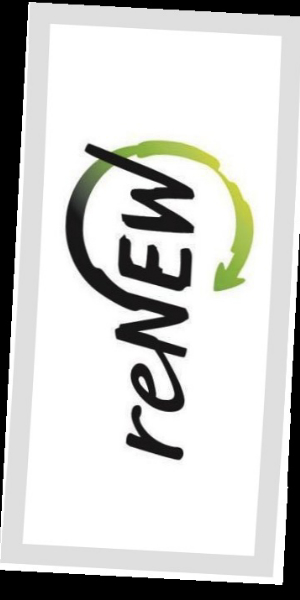 Welcome!
---
The Classis Wisconsin Leadership Forum has changed it's name to
reNew.
This year we have a great line up of speakers addessing many topics dealing with ministry to people, churches and communities. Here is the 2017 line-up.
Helping Those Who Struggle with Addiction
Dave Katsma and Chuck Determan will lead this session. Dave Katsma is the pastor of MarshView Ministries in Horicon and has led their New Directions support group for 15 years. Chuck works at Signacast Corporation in Hartford, WI. He graduated Marquette University with a BA in Psychology and is working on a Masters in Pastoral Counseling at Calvin Seminary with an emphesis on recovery related issues. With the widespread concern about drug and alcohol abuse, how does a church minister to bring hope and healing to struggling people? The struggle isn't just "out there" but within our own congregations. How do we create an atmosphere where people are open about their struggle and begin to find healing and hope through a Gospel centered 12-step program in our churches. This sessio will look at attitudes, materials, steps and obstacles to overcome.
Encouraging Spiritual Questions
Pastor Lon Allison from Wheaton Bible Church and author of three books will share what he has learned from a long history of experiments, achievements, mistakes and most of all an increasing confidence that God wants lost people found and will use us to do it. But where do we begin and how do we enter into conversations about spiritual topics? Lon served 15 years as president of the Billy Graham Center for Evangelism and has taught evangelism at Multnomah University, Trinity Divinity School, Northern Seminary and Wheaton College.
Communicating the Gospel in Today's Culture
With a combined ministry experience of 30 years, Scott Ritzema and Hans Gochenauer from Badgerland Youth For Christ will share how YFC has been wrestling with how to be more effectve in presenting the Gospel in a way that can be clearly understood in a post-Christian culture. Youth For Christ's focus on youth ministry is worth gaining insight from for every youth worker in our churches, but their principles can be transferable in ministering to any age bracket.
How Are Finances Limiting Your Church's Ministry? Can We Build a Better and Bigger Budget?
In today's culture there are many organizatons that can draw money away from the local church. There is a need for our churches to help people realize that what we are doing with their money is really making a difference and what we are doing really matters. People need to know where their money is going and how lives are being tranformed. This is where the budget process changes from trying our hardest to NOT raise the budget, to a proactive mindset that asks what it would look like if we thought bigger or even just differently about our church budget. Wendell Van Gunst will lead this session. Wendell is from New Era, MI. He is currently building a research farm in Uganda where he hoping to build a strong agricultural based economy. He also serves on the board of Words of Hope, a non-profit based in MI. Wendell has established, developed and retired from him own agribusiness.
Millennials and the Local Church
Dr. Syd Hielema from Faith Formation has devoted his life helping to encourage congregations to provide healthy homes for teens and young adults. Millennials, ages 18-35, are the most talked about and discussed demographic group in the church. What might be the key questions we are called to ask concerning ministry to this generation? What might be the place of ministry that engages millennials? How do we discern what one or two steps we might take in our home congregations to best minister to this age group? This workship will engage these questions with the prayer that these reflections will lead to a place of creative encouragement and practical wisdom to take back home.
A Millennial Panel Discussion Group
This year to supplement Syd Hielema's session, a panel of millennial age adults will share their perspective on their generation's worldview, view of the church and how they encounter in their faith journey. The group will be moderated by Rev. Craig Van Hill and will field questions from those in attendance.