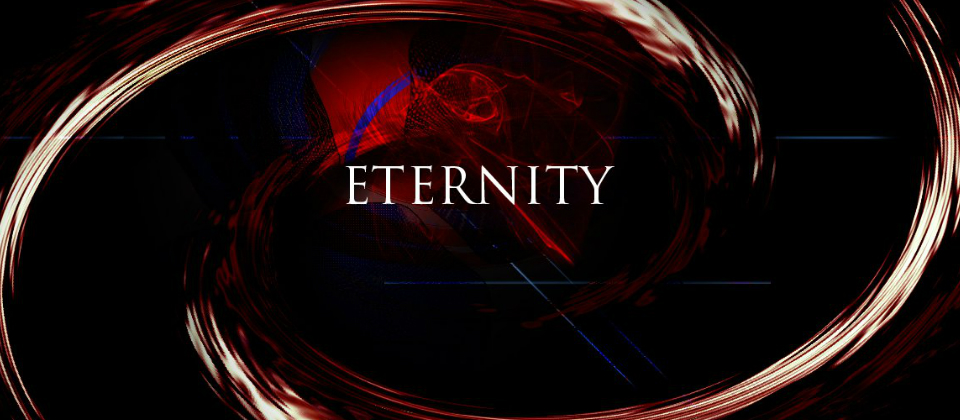 A New Years Thought
by Pastor Dave Katsma on
December 27, 2016
It's been a bit since I've updated the blog page. With this week being between Christmas and New Years I thought I would take a bit to reflect on "time".

As creatures of habit, we think in terms of time, blocks of time. Time segmented in minutes, hours, days, weeks, months, years and decades. We schedule our lives this way, we mark significant events in our life that way, we look forward to important dates and we highlight dates like birthdays and anniversaries.

What brings this thought to mind is a couple of things. First we just celebrated Christmas, a very significant date to say the least. We also will be celebrating New Years Day, a significant turn in the calendar. As of this writing, tomorrow, December 28th is my wife and my anniversary, where we will be celebrating thirty-one years of marriage together, a rather important date in our lives.

There is another element of time that we don't often think about and that is eternity. We don't often think about eternity because it is hard to get our minds wrapped around eternity. People who are so used to dividing up our lives in segments of time have a hard time with the idea of a place or a realm in which there is no beginning or end.

There is a passage in the bible where it says about God's view of time, "A thousand years in your sight are like a day that has just gone by, or like a watch in the night." Psalm 90:4. A similar thought in the New Testament is found in 2 Peter 3:8, "But do not forget this one thing, dear friends: With the Lord a day is like a thousand years, and a thousand years are like a day." Or this passage that got me thinking, "Yet God has made everything beautiful for its own time. He has planted eternity in the human heart, but even so, people cannot see the whole scope of God's work from beginning to end," from Ecclesiastes 3:11

Personally, eternity is something that I cannot fathom intellectually. In my human capacity I am limited to understanding in terms of time, beginning and endings. Just because I cannot understand something doesn't mean that it neither exists or that it is not true. Eternity…time without beginning or ending is the stuff of God. The bible tells us that God is eternal without beginning or ending. That is beyond my imagination. In the famous opening verses of John 1:1 it says, "In the beginning the Word already existed.
 The Word was with God,
 and the Word was God." "In the beginning", as John puts it; was not the beginning of God, but that when God began to create the world. In the beginning, God already existed This affirms the opening chapters of Genesis that God existed always. This is pretty mind-boggling. Recently I was listening to a science program where they say the universe is and always has continued to expand. But the scientists can't explain what it really is expanding into, because they cannot fathom the expanse of what we call "space." The expanse of space is as unconceivable as the thought of eternity.

What hits me about Ecclesiastes 3:11, is where it says, "God planted eternity in the human heart." This phrase comes following the familiar passage that the early rock group, The Byrds paraphrased in their song, "Turn, Turn, Turn". The biblical version says,
"There is a time for everything,
and a season for every activity under the heavens:
2 a time to be born and a time to die,
a time to plant and a time to uproot,
3 a time to kill and a time to heal,
a time to tear down and a time to build,
4 a time to weep and a time to laugh,
a time to mourn and a time to dance,
5 a time to scatter stones and a time to gather them,
a time to embrace and a time to refrain from embracing,
6 a time to search and a time to give up,
a time to keep and a time to throw away,
7 a time to tear and a time to mend,
a time to be silent and a time to speak,
8 a time to love and a time to hate,
a time for war and a time for peace." Ecclesiastes 3:1-8

We understand the events of life and the sense of time as the author of Ecclesiastes points out, but yet he goes on to say that God planted eternity in the heart of man…which I take to mean that within the soul of a person we know there is something more that just this life and the way we experience it in blocks of time and the passing of events.
Our soul is eternal, created to live for eternity. After we pass from this physical world our soul will continue to live on for eternity. The bible tells us that we will experience eternity in one of two places, heaven or hell. For those who deny Christ, eternity in hell will be an eternal existence apart from any touch of God's grace and experience of his love; a total absence of God's presence. For those who have accepted Christ as both Savior and Lord we have this promise and assurance that we will experience an eternity in the very presence of God with the complete revelation of both his grace and love and we will know Him fully. We will experience a new resurrected body, but one that is not broken by sin as we experience now. Both resurrected body and soul live for an eternity.

"For this perishable body must put on the imperishable, and this mortal body must put on immortality. 54 When the perishable puts on the imperishable, and the mortal puts on immortality, then shall come to pass the saying that is written:
"Death is swallowed up in victory."
55 "O death, where is your victory?
O death, where is your sting?" 1 Corinthians 15:53-55

The fact that eternity is written in our hearts I believe is the Christian's greatest hope and a way to touch the heart of those who don't believe but have a longing for something better, something greater, something lasting and something more than what this life has to offer.

It's my hope and prayer that you know the love of Christ and are assured of your eternal home in heaven. If you don't, I pray that by reading this you begin to search for the God who offers this through Jesus Christ the Lord of Life.



back