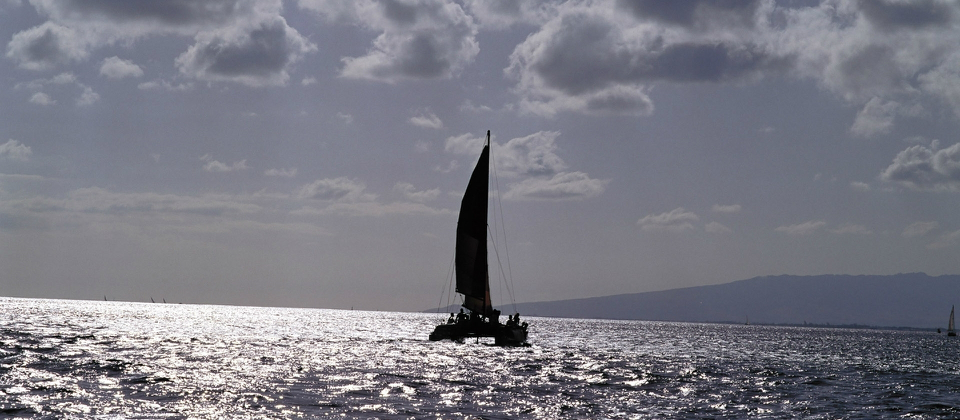 A Flood of Blessings
by David Katsma on
September 21, 2016
"Those who survive the coming destruction will find blessings even in the barren land, for I will give rest to the people of Israel." Jeremiah 31:2

It know that it isn't good to take a verse out of context and apply it to a particular situation in life, but for today and for this blog, I am going to break the rules.

The verse in Jeremiah is a word of hope for a people who were taken captive for their disobedience and had witnessed the destruction of their land, their culture, their possessions and for many their family. But in the midst of their destruction and punishment, the Lord through Jeremiah holds out a beacon of hope and light. For those who survive the coming destruction will find blessings and rest.

This summer has been an interesting one for my family and it feels like it's been a summer of destruction.

We had entered summer knowing that our eighteen year old daughter was heading off to school for college in Hawaii. Tough place to get an education right? So we began a process of deciding how we were going to make this happen and at the same time take a rare family vacation to bring her there. In mid August that family journey happened and we dropped our 18 year old off in Hawaii. You are wondering how this relates to the verse on destruction. Just a minute.

On our return from that great event, our family has experienced nothing but difficulty and seeming destruction. I can't even begin to count them all but I one week, two flat tires, a flooded basement that wrecked 5 rooms of carpeting and furniture, two cars had major repairs besides the flat tires, my wife has been down for a week with a migraine headache and a whole host of small, frustrating, untimely expenses that just took the wind out of our sails from our time away in Hawaii. It has been a month of destruction.

I keep looking for the blessings in the midst of the trials and ahead in the future. I know they are there! Difficulty doesn't mean that God has abandoned us or forsaken our.

Our reliance on God has grown and along the way, unexpected answers to prayer and our crying out to God has proven that He is faithful, loving and watching over us. I also realize that my faith in God isn't linked to my perceived blessings or the difficulties in life. Like Job, should I accept only blessings from God and not hardship? If my faith and trust in God waivers when I experience difficulty, then I have a crisis in faith that needs to be brought to my attention. That too would prove God's faithfulness. No one likes difficulties. Yet it is often in the difficult times in life when we see God doing something in us and hopefully through us.

Even in the barren land, God gives rest.

back